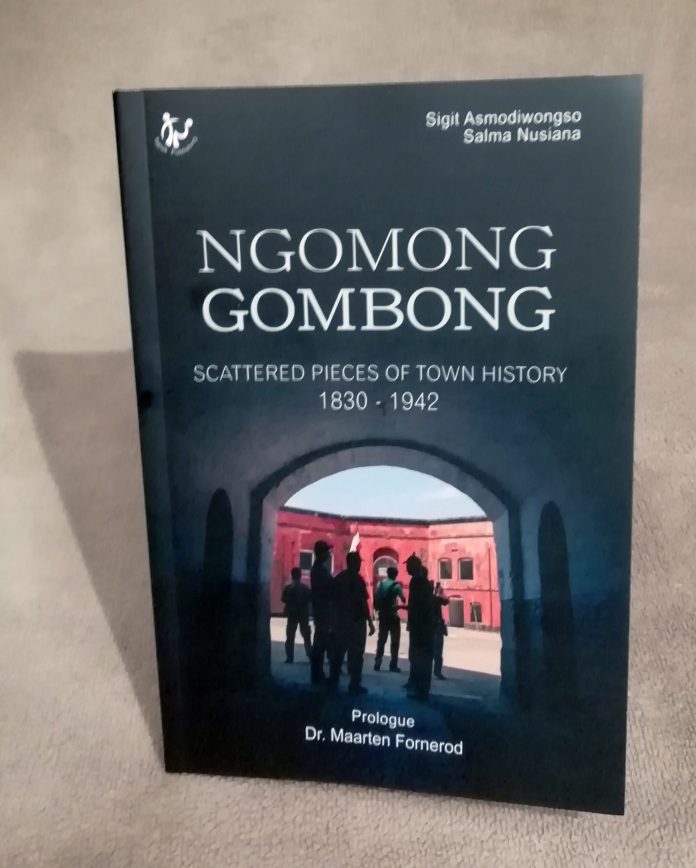 A book by Sigit Asmodiwongso and Salma Nusiana
Order it here in our on-line shop.
Ngomong Gombong is about the history of Gombong, a small town in Central Java, originally written in Bahasa Indonesia, and aimed to encourage young Indonesians to explore local history based on inter-cultural respect and understanding, as well as to promote cultural and historical tourism.
A special limited English edition is made available through the IGV, which has also financially supported this initiative. Many persons with Dutch East Asia roots have an ancestry in Gombong because of the presence of the KNIL cadet school in this town.
Attention is given to the mystery of the origin of the name of Gombong, the town in the era of the Javanese Kraton, the establishment of the Benteng Van Wijck, the KNIL cadet school, education in the 20th century, religious movements, health care and the dark sides of Gombong, cross-culture circumstances, prominent personalities in Gombong of European, Javanese and Chinese descent, and much more.
Free copies of the bahasa version, which is already in second print, have been made available for schools, public libraries and related communities.
Regular: €20, IGV members: €10 (plus shipping).
About the authors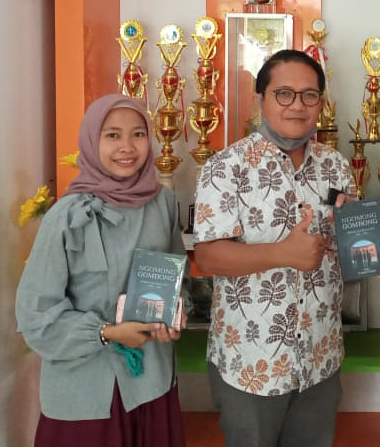 Salma Nusiana (left) was born in Kebumen, November 9, 1996. She graduated from El Qolam Islamic Boarding School, Tangerang. History, photography and travelling make a unique combination that makes her laife more colourful. To pursuit her passion, at the age of 18 she decided to study Islamic Culture History at the Islamic State University Sunan Kalijaga Yogyakarta.
Photography brings het to various places where she delves into the emotional essence of a trip. Every trip enables her to meet many types of people. It brings her to a better understanding about human diversities. As the program officer of Milangkori Tour, she regularly travels to various places in Indonesia where she sharpens her photographic instinct. You can greet Salma Nusiana via her Instagram account @achilles_acil and email salmanusiana-at-gmail.com
Sigit Asmodiwongso (right) was born in the DKT (Militairy Hospital) Kotabaru Yogyakarta, March 28, 1969. Spending his childhood in two places, cool villages on the slopes of Merapi, Sleman, Yogyakarta and Gombong. His love for Gombong was cultivated through his childhood habits with his father, Dukut Asmodiwongso, who laid out a mat in one corner of Gombong city while enjoying coffee-beer (a local lemonade).
His activity of revealing layer by layer of Gombong's history was summarized in a book entiteled Pusaka Gombong (Gombong Heritage Trail) published by Martha Tilaar in 2018. He is also actively involved in the Gombong Heritage Society (GHS) which regularly holds walks and exhibitions.
Apart from his hobby of visiting tombs and old houses, he organizes thematic tour packages with the Milangkori Cultural Tour. Sigit can be reached at asmosiwongso-at-gmail.com.